Splashbacks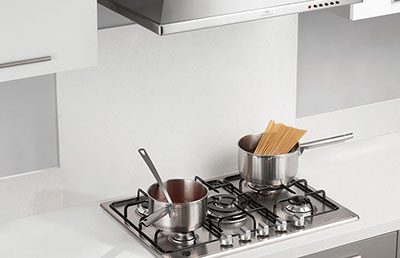 These solid 10mm sheets are used in place of tiles behind your maia worktops and come as either mid height to fit under your wall cabinets for instance or for behind the hob area.
Full length splashback
For a contemporary, streamlined look in your kitchen simply add a splashback instead of tiling.
Hob splashback
For the hardworking area behind the hob or for smaller applications this compact sheet could be the perfect solution.
In each case the splashback can be used in conjunction with upstands.
Launch product gallery