Installation Accessories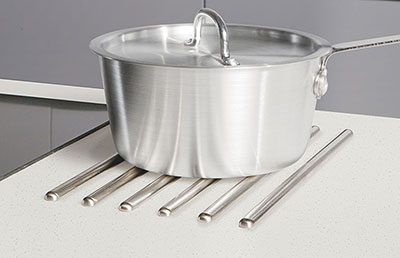 To make sure the joints on your worktops are 'virtually inconspicuous' (we'll never say invisible) the range of maia installation accessories includes all that your fitter needs – right there in the pack. So, for each joint you need one jointing kit that includes everything from adhesive and bolts through to the sanding discs and finishing cloth.
We've even made a DVD that covers all aspects of the installation.
Shop for maia installation accessories.
Launch product gallery