Our colour palette
maia® worktops are available in 15 stunning decors to complement any kitchen design.
Our Customer Care department is on hand to offer you help, support and advice all year round.
Call +44 (0) 1773 521 300.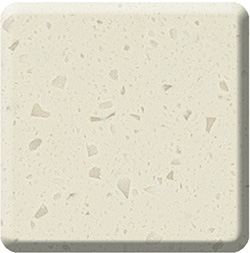 Beige Sparkle combines beige tones with casual shades of cream, silver and soft grey to create a neutral décor that will work with the majority of kitchen colours and designs.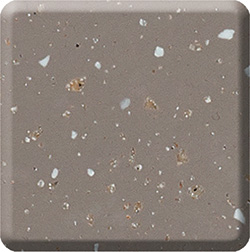 Brazilian Greige provides a versatile yet rustic décor supplemented with hues of soft grey, brown and natural metals. This décor cleverly combines contemporary style with natural beauty to produce a timeless décor.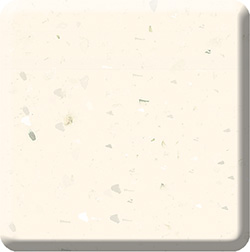 Delivering a fresher look than
Vanilla, Calcite contains light grey particles suspended in a creamy white background. Works well with light and medium oaks as well as black. A youthful take on a traditional classic.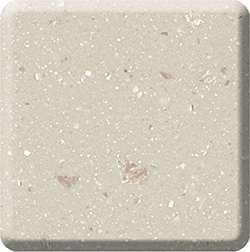 Particles of silver and pearl combine in Fossil to bring a stunning décor that will work with the majority of kitchen colours and designs.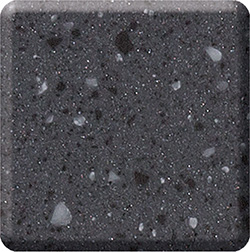 Using the natural tones of stone and rock, Greystone makes a strong statement, especially with a monotone design theme. Or for a simple yet effective modern twist on traditional, match with light or medium oaks.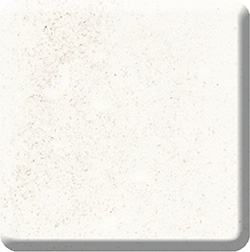 Snow Haze is a very special décor thanks to its exceptional veined effect with hues of white, off-white and subtle gold. Bringing the illusion of space when combined with lighting, reflection and transparency, this elegant décor works well with white, cream and oak.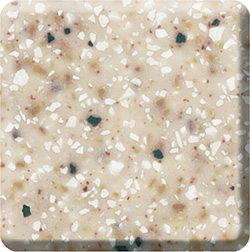 Cappuccino is a stylish choice to complement woods and plain doors. Add dark doors, cream and brown for a relaxed feel, or vibrant zebrano doors to make an impact.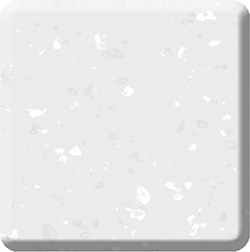 Cristallo is a crisp, solid white with contrasting grey granules. Perfect with silver doors for a modern, industrial feel, or with walnut for classic style.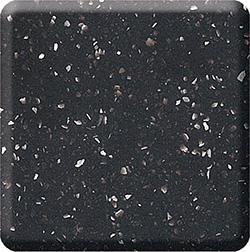 Galaxy's metallic flecks bring
sparkle to your worktop – metallic particles catch the light and complement the deep black background.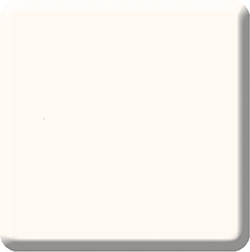 Iceberg's beauty lies in its purity. White has become a strong trend for worksurfaces – team with matching doors for a simple, calm style, or with splashes of colour to make a statement.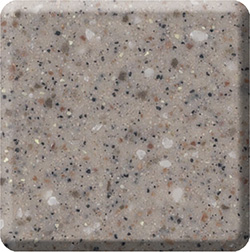 Latte is another 'natural neutral in the maia® range. Lighter than Mocha but with deeper tones than maia' s original coffee décor, Cappuccino, Latte has quickly become a popular choice.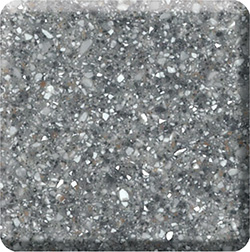 Lava is grey with small speckles of brown to create a natural stone effect. Stunning in a blue kitchen with glass, wood and white accessories, or stylishly industrial with glossy black or metallic doors.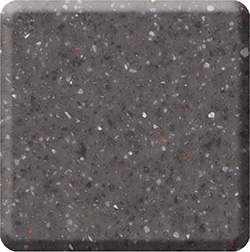 Mocha brings a deep brown to the maia range. As neutral door colours such as latte and cream grow in popularity, so Mocha really comes into its own.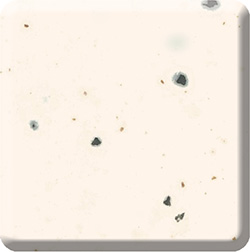 Vanilla is an elegant colour which complements many kitchen designs. Its coloured flecks make it the perfect match for a range of door colours. Contrast with black for added drama.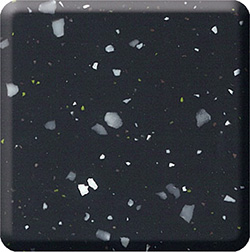 Vulcano is the most popular colour in the maia range. Its sophisticated black background is interspersed with contrasting white flecks and subtle hints of yellow.